J. R. Bale brings a broad range of services to his clients, using his artistic talents, MBA training, and marketing experience.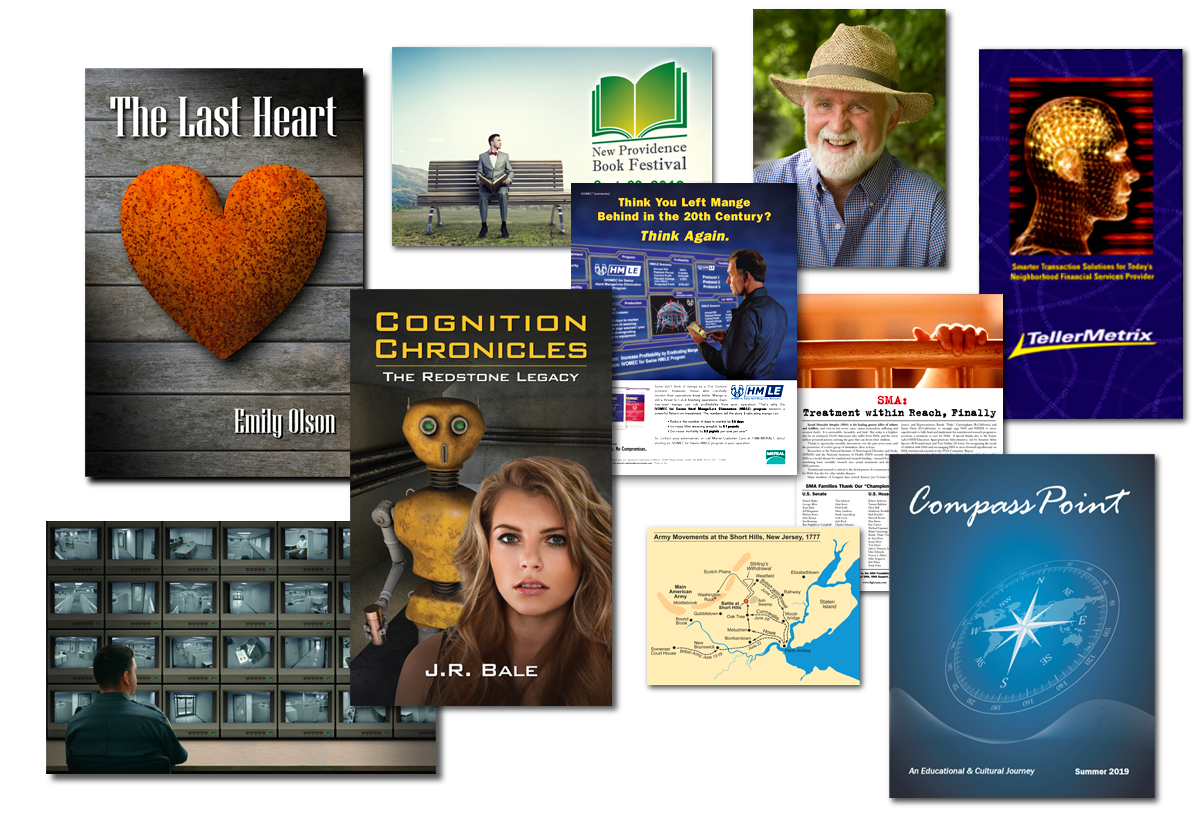 He began in the visual communications field, working for companies like Roche and Merck. While at Merck, J.R. began to expand his range of skills in the area of marketing. He even went on to earn an MBA from the Rutgers Graduate School of Management.
"I enjoy the flexibility of being able to provide both strategic thinking and tactical creative executions to my clients," explains J.R.
The philosophy of Balefire Communications is to provide the exact type and level of service needed by the client. Sometimes clients need help developing a marketing or communication strategy. Other times, they just need an ad, a brochure or a video. Whichever it is, Balefire provides that solution.
J.R. Bale has created work for ADP, Agere Systems, Gemini Electronics, GMAC, Ethicon, Hoboken Alliance, Horizon Blue Cross Blue Shield, InkaMaya, Macy's, Medco, Merck & Co., Inc., Merial, New Providence Family Practice, New Jersey Monthly magazine, NJEA, NY-IABC, SMA Foundation, Sony, Wings Communications and Winning Strategies PR.
J.R. also teaches marketing and communications at Caldwell University, County College of Morris and Middlesex County College. He has also authored two books: Phoenix in the Middle of the Road and Cognition Chronicles: The Redstone Legacy.
Services
Strategic Consulting
Brand Development
Advertising
Graphic Design

Social Media
Web Design
Photography